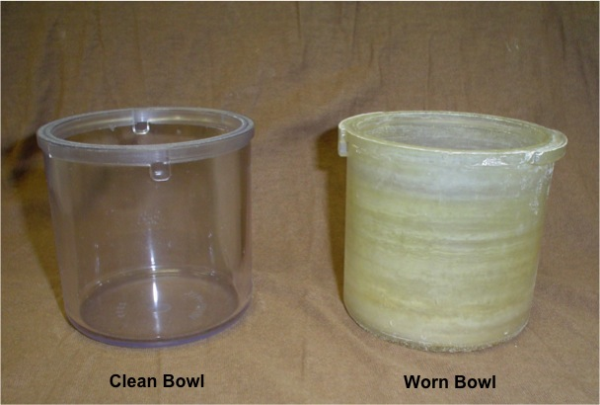 It's happened again! A well-seasoned technician finally called after exhausting all of his thoughts and considerations on the topic, and said, 'I'm right in the middle of a box of investment and I haven't changed anything I'm doing, but my castings are all of a sudden too large. I've tried changing ratios but now I'm just lost…What is going on'?
After reviewing all of the procedures for investing and finding that he was following them all correctly, he let go in conversation how he had just replaced his bowl he'd been using for 10 years with a new one.
Well, that is the answer. I know…you think that I'm just trying to sell more mixing bowls, right? But no, there is a physics issue going on that explains what's with the bowl; and it will happen to you too if you are not aware.
Read More