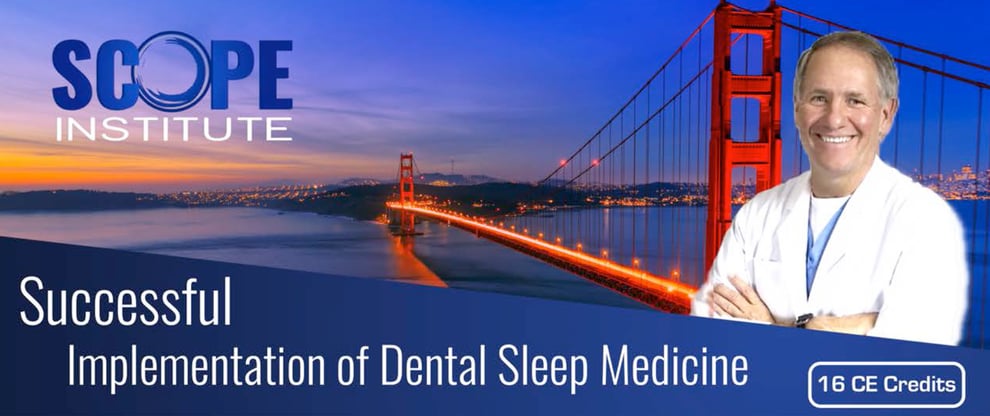 If you are wondering what all the talk surrounding dentistry and sleep disordered breathing is all about, Dr. Ken Berley, DDS, JD, has put together a down-to-earth, comprehensive program sharing his experiences as an attorney and a practicing sleep medicine dentist. His Dental Sleep Medicine course, put together through Scope Institute, is being offered September 8th and 9th in scenic San Francisco. During these two days you will review the full gamut of what makes up dental sleep medicine with an eye on practical steps for implementation. I have my tickets to be there, and will be joined by my colleague Ravage Stryczny representing Whip Mix. Click here for more information on the course.
One of the benefits of attending a topic specific course is having access to expert speakers that focus specifically on what it is you are trying to learn. Everyone at the program has the same goal as you do. After the introduction to dental sleep medicine, I am looking forward to perusing the already created to-do list and protocols for treatment. Chances of a successful implementation are greatly enhanced when the steps to follow have been identified.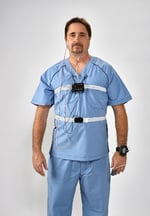 Included in the program is discussion around home sleep tests. The legal ramifications, both in favor and against home testing, will give us points to ponder. This type of testing has become accepted by both the medical community and insurance companies, so what are the protocols that need to be followed if using one. I have completed tests using the Nox T3 and GemPro and am very interested in learning the liabilities surrounding testing for airway and recommending single arch occlusal guards.
The subject of treatment protocol and titration is sure to be applicable as well as a review of in-depth medical billing for obstructive sleep apnea. Ravage and I will be attending the course and learning with you. Be sure to stop by the Whip Mix table to say hi and pick up free literature on the products of your choice.
Many studies have been completed on the links between bruxism and airway. Using a home sleep monitor that tracks movements of the masseter in conjunction with airway provides dentists with an extra edge for treating their patients. Click here for examples.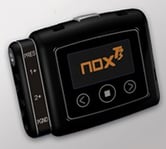 Every day medical experts and sleep labs use the Nox T3 home monitoring system to collect airway data. Now, with a system designed for dentistry, the Nox T3 collects bruxism data in conjunction with airflow, oxygen saturation, heart rate, body position, and audio … 14 channels in all. The system is very easy to use and comfortable to wear. The Noxturnal software that is part of this system is meant to be shared with medical doctors for a diagnosis of sleep apnea. With this medical diagnosis, the best treatment plan, possibly CPAP therapy or a sleep appliance, can be determined for the patient. If an oral appliance is used, test again to provide medical doctors with objective AHI data on the effectiveness of treatment. Click here for a link on 5 Reasons Every Dentist Should Add Airway Screening to their Practice.
Questions for the Team
How is the bruxism data determined with this system?
Does this system provide the data needed to determine the AHI number?
What is the difference between the home sleep tests and the lab sleep studies?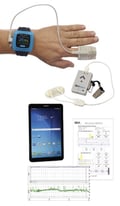 Objective data makes all the difference when trying to determine the appropriate treatment plan. If you have a patient with signs and symptoms of airway issues, share a visual showing their airway struggles during sleep and encourage them to see a medical specialist. This system provides a comparison of bruxism with oxygen saturation with heart rate, body position, and audio. Included with this system is an app on a tablet that will automatically email patient data to you if wifi in enabled. For a study on what every dentist should know about sleep, bruxism, and sleep disordered breathing, click here.
Questions for the Team
Can this monitoring system be used to titrate appliances?
What type of bruxism data does this system provide?
How does the app on the tablet work?