Whip Mix has a lot to be proud of. It's going strong after 100 years of family leadership, it develops and sells some of the industry's most iconic and dependable products, and it's proud to feature the finest customer and technical support available. These things can only happen with the finest people. Help us celebrate the Wonderful Women of Whip Mix, without whom, none of it would have been possible.
Meet the women of Whip Mix's MSCT Team!
(Marketing, Sales, Customer Service, Tech Support)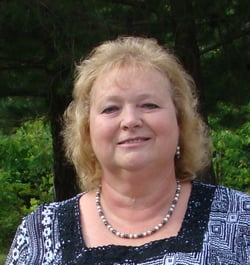 Rita Davis: Assistant Marketing Manager
Rita started with Whip Mix in March of 1999 (23 years ago!). Throughout that time Rita has worn many hats, including those of Customer Service, Telesales, New Product Development, and Marketing. She often refers to herself as a "Jackie" of all trades since she has many diverse responsibilities in her position as Assistant Marketing Manager. Some of those involve trade show logistics, assisting with the development of new products, helping to create literature, manuals, and labels, and bringing Whip Mix's annual Digital Forum to life, just to name a few.
In her spare time, Rita loves to work in her woodworking shop with her husband making crafts for the local craft shows. With her hand-painted, one-of-a-kind creations she has developed quite a following of customers (more like new friends) that track her down each year to see what new things she has created. Her most recent adventure was the purchase of a CNC machine for her crafts, which she is excited to learn all about. Rita is indeed a 'Jackie" of all trades.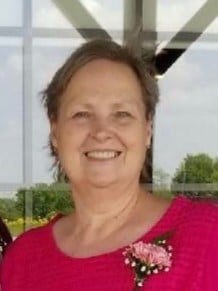 Anita Seekins: North America Sales Administrative Assistant
21 years ago, Anita started at Whip Mix as a Telesales Representative. As years passed, Anita changed positions a couple of times and finally found her niche as an Administrative Assistant. Using her knowledge of Excel (she's amazing at it!), she processes sales
reports for team members all around the company. Entering forecasts, sending dealer announcements and promotions, processing gift cards for end-users, verifying and processing dealer reimbursements, updating pricing and creating price books are just a few of the many job functions that Anita performs. Some of you may remember the "punny" letters that were mailed out from Whip Mix several years ago. Anita can be credited/blamed for these as she is always ready to come up with a "dad" joke. She also enjoys sharing her knowledge of Excel and is always excited about training her fellow team members.
Anita's favorite hobby is quilting and collecting fabric. Besides her quilting, she also enjoys crocheting, hand and machine embroidery, gardening and collecting antique glassware. She also enjoys attending local craft shows with her twin sister, Rita Davis (above) where she sells her handcrafted items. Her husband even gets in on the action by selling his homemade jams and barbeque sauce. (They are amazing!) But the thing that gives Anita the greatest joy is spending time with her husband, her children, grandchildren and great-grandchildren. They are the light of her life.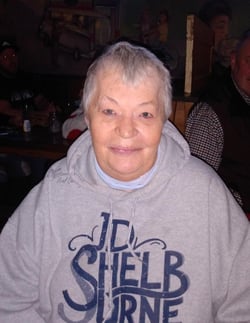 Shirley Moore: Receptionist

Shirley has been an employee at Whip Mix for 23 years. During that time she has held quite a few positions and still does!

As our receptionist, Shirley greets our guests as they arrive (and nowadays checks their temperatures), signs them in, issues name badges, and takes care of the pre-interview process for potential new hires. She has been our File Clerk, she takes care of getting our mail from the post office every day then distributes it to the employees, she sends out our domestic and international invoices, she is responsible for keeping our mailroom stocked with office supplies, and she is Whip Mix's receptionist. (And you thought you were busy!)

Shirley is the first contact some people have with Whip Mix, and there is good reason for that. She is warm, friendly, and always very helpful. We're proud to have her be the face of Whip Mix for our visitors.

Shirley's hobbies include being the #1 fan of the rising country artist JD Shelburne, watching basketball and football, and spoiling her grandchildren.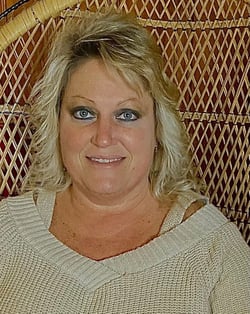 Stacey Meredith: Senior International Key Account Manager
Stacey has been at Whip Mix in International Sales for over 20 years. In her position, she provides support to our international distributors, sales representatives, and end-users. Stacey is a true world-traveler because she travels the globe attending international exhibitions, where she facilitates sales meetings with our key accounts as well new potential dealers. At those meetings, she presents new products and acts as a liaison to meet the needs of both our customers and our company.
Much of her time while in the office is spent working on regulatory documentation for product registration throughout the various international markets and also providing sales quotes for dental labs, schools, and doing government tenders. She enjoys the interaction and building relationships with her customers while providing exceptional customer service and technical assistance.
Stacey spends her free time with her family, in the outdoors, traveling to new places, learning about new cultures, attending concerts, and going to the theatre.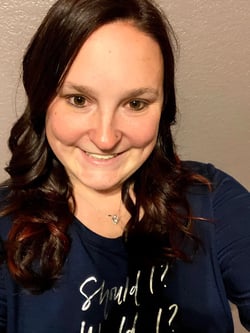 Chelsey Phillips: Digital Marketing Specialist

As the Digital Marketing Specialist, Chelsey oversees all of the company's digital and online marketing. She supports Whip Mix by sharing educational resources, posting to social media sites, and maintaining an online presence.

Outside of work, she chases around her two active children and enjoys house remodeling projects, camping, offroading, watching movies, and reading. Fun fact: Chelsey and her husband participated in and hold a certificate for the Guinness World Records for the most couples kissing under the mistletoe recorded by Anheuser-Busch in December 2019.