Whip Mix has a lot to be proud of. It's going strong with over 100 years of family leadership, it develops and sells some of the industry's most iconic and dependable products, and it's proud to feature the finest customer and technical support available. These things can only happen with the finest people. Help us celebrate the Awesome Women of Whip Mix, without whom, none of this would have been possible.
Meet the women of Whip Mix!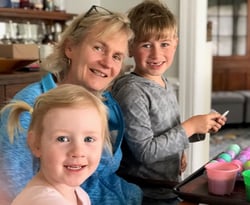 Anne Steinbock: CEO
While I spent many Saturdays as a child at the Whip Mix plant "helping" my dad while he tinkered on machines, I've officially been employed at Whip Mix for 35 years. I've held several positions in marketing and sales and am now the Chief Executive Officer.
As CEO I'm responsible for setting the course for the company's future, so I spend much of my time listening to dental professionals to understand their challenges and determine how Whip Mix can help. I'm also responsible for communications with the Top Management Team (TMT), our Board of Directors and shareholders.
I enjoy spending time with my husband, Jeff. Our daily routine is to walk our 2 dogs, cook together and then relax in the evening with a cat on my lap and the dogs on his couch. I enjoy puzzling - crosswords, jigsaws, watching mysteries. We enjoy traveling, exploring, but for me it's most important that we share the experiences to create memories with our 3 adult kids and our grandkids.
"It doesn't matter where we are or what we do but the people we are with that make life meaningful." That's also true at work.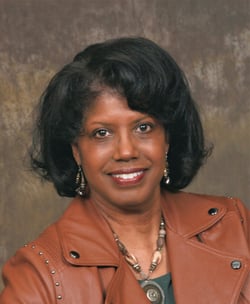 Lisa Johnson: Human Resources Director
Whip Mix's Human Resources Director was hired approximately one year ago and what a crazy year it has been for her and everyone! But Lisa doesn't let a pesky virus stand in her way! She is involved in every aspect of Human Resource management including helping Whip Mix's busy managers handle people issues of all kinds.
Outside of her very busy workday, Lisa enjoys traveling and writing. She is presently working on her second book entitled The Well-Meaning Manager.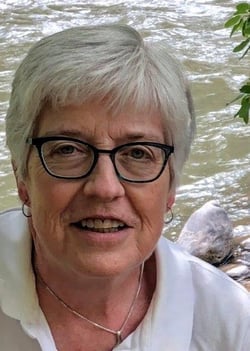 Sherrie Norman: HR Generalist
As HR Generalist at Whip Mix West, Sherrie provides Human Resources support to the Whip Mix West leadership and employees in areas that include benefits, payroll, policy administration/interpretation, recruiting, training, performance management, etc. Sherrie has been in her position since February, 2019.
Outside of work Sherrie enjoys traveling (domestic & international…when things open up, again!), gardening and reading.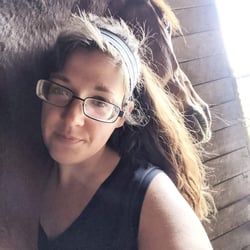 LaVada Coulter: Operations Support Coordinator
LaVada started with Whip Mix in January 2021 as an Operations Support Coordinator in the Admin Office. She does everything she can to help things run smoothly in the Supply Chain, Operations, Engineering, Quality, and Marketing areas throughout the life cycle of our products. This include new product introduction, process and product updates, and product end-of-life. LaVada loves her job because she gets to see so many different facets of what we do here at Whip Mix, and how everything is integrated in the system. "Every day is like placing a new puzzle piece into play!"
Most of her time outside of work is divided up between her 5 dogs, a cat (that thinks he's a dog; he fetches!), and two horses! Last year she adopted a former racehorse, and this year she'll will be tackling a new type of riding with mounted shooting, so it's always interesting!
LaVada is also a certified SCUBA diver and does professional wedding and equine photography, so she stays very busy!

Teresa Gipperich: Compensation & Benefits Specialist
Teresa Gipperich joined the Human Resources Team in February of 2021 as Compensation & Benefits Specialist. In her position, she administers all of Whip Mix's benefit plans, in addition to the compensation & leave-of-absence programs. She is a Minnesota native and is married with 4 children and 2 grandchildren. When she's not spending time with family, Teresa loves photography, gardening & traveling.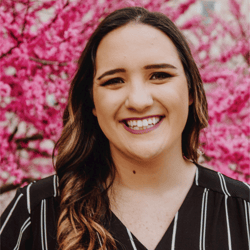 Kelly Howe: Marketing Coordinator
Our newest member of the Marketing Department, Kelly joined Whip Mix in March of 2021. As Marketing Coordinator her role is to synchronize all marketing initiatives both internally and externally. She is excited to be a part of such an amazing marketing team with so much experience and expertise in the dental field.
Outside of work Kelly helps her mom run her small sweet treat business, Bourbon Joys. Yum!!!