Whip Mix has a lot to be proud of. It's going strong after 100 years of family leadership, it develops and sells some of the industry's most iconic and dependable products, and it's proud to feature the finest customer and technical support available. These things can only happen with the finest people. Help us celebrate the Awesome Women of Whip Mix, without whom, none of it would have been possible.
Meet the women of Whip Mix's Manufacturing Team!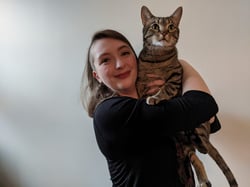 Rebecca Kristen-Stewart: Canning Lead
Rebecca has been at Whip Mix for three years and has just recently become the Canning Lead. In her position, she schedules production and assigns personnel in hand filling containers, assembling and labeling and powder packaging in a line operation. She also trains employees assigned to her area in the work assignment according to ISO procedures.

Rebecca enjoys reading fiction, playing video games, and spending time with her three furballs even if they don't always appreciate it.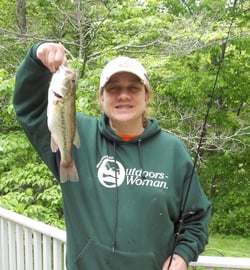 Dawn Hausch: Senior Operator, Liquids/Wax Department
Dawn has been with Whip Mix for almost 19 years. She started in the furnace department in 2002 where she built the popular Jelrus burnout and Pro series porcelain furnace lines. She then moved on to become the Lead Person of the canning department. After 7 years of being a lead, she moved on to become a machine operator in the VBU department. Then, when a position became available in the Liquids/Wax department, she moved to that department and is now one of the Senior operators in the that department, where she makes and packages a variety of liquids and waxes for our customers.
Dawn's hobbies outside of work are arts/crafts, fishing, and gardening. She loves being in the great outdoors.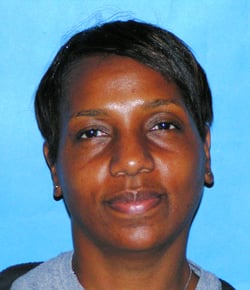 Shari Walker: Sewing Assembler
Shari is another example of how long many of the employees work at Whip Mix. She has worked as a Team Member at "The Whip" for 19 ½ years, when she started in 2001. In those early days, she worked in the VBU (Vertical Bagging Unit) department, where she stayed for 2 yrs., then moved on to our Machine Shop where she spent another two years.
The department she has spent the most time in is the Articulator Department where she spent 15 years assembling Whip Mix articulators. Today, the Articulating Paper Dept. is happy to have her as a part of team.
Shari's hobbies include reading and putting together jigsaw puzzles.

Thuthao Tran: DTS 3D Printer Operator/ 3D Print Resin
Thuthao has been with Whip Mix for over 14 years. In her present position, she prints models for our lab customers and dental schools in our DTS (Dental Technology Services) Department. She also is part of the team that makes our print resins for 3D printers. As if that's not enough, she works in the disc manufacturing area making our zirconia ZR discs. But that's not all! Thuthao also works in the Sewing Assembly department, where she has worked for many years. She sews the articulating paper sheets into the finished booklets.
Outside of work, Thuthao likes shopping and traveling.