In honor of 02 Global Airway Health Day (Oct 2nd), I have compiled a list of books and articles that enlighten, motivate, and encourage me to keep asking questions, challenge what I think I know, and embrace the moment before me. While most of this list centers around disordered breathing during sleep, there are other aspects of dentistry and life included.
Understanding Dental Sleep Medicine: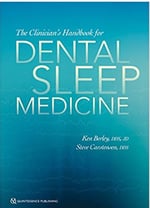 The Clinician's Handbook for Dental Sleep Medicine by Drs. Berley and Carstensen.
Both of these dentists have studied, practiced, and taught on dental sleep medicine for a number of years. Following the ADA guidelines, they recognized the need for an organized handbook that helps dentists successfully implement screening for disordered breathing into their practice. Whether you want to screen and refer, or screen and provide sleep appliances, this book is a must read. Copies can be purchased here.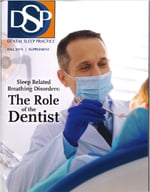 Dental Sleep Practice magazine has issued a special Fall 2019 supplement on the Role of the Dentist for sleep related breathing disorders. This supplement has different writers share their insight on various sections of the ADA guidelines on screening for airway. They are also including these articles in Fall and Winter editions of the regular magazine. What a great way to look at all the potential impacts on your practice. Subscribe to the magazine here.
Books on Order: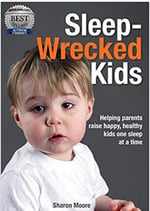 Sleep-Wrecked Kids by Sharon Moore.
This book was a recommended read from the ADA conference on Sleep Medicine. I ordered it during class. According to the conference, we do not have any group that is specifically focusing on how to determine which children may have airway issues, or developing the best protocol to treat them. Many within the ADA are recommending that dentist lead the way in this endeavor. Copies can be purchased here.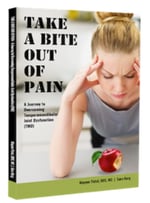 Take a Bite Out of Pain by Dr. Mayoor Patel and Sara Berg.
When I heard that Dr. Patel had written a new book, I had to order a copy. Dr. Patel is one of the most knowledgeable doctors that I know in understanding the interworking's of the head and neck area, and then how to treat the pain. There is a strong connection between TMD and airway, and Dr. Patel is constantly showing us new ways to think through problems. Copies can be purchased here.
Just A Great Book: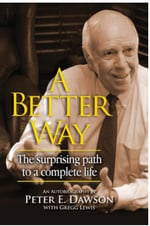 A Better Way, an autobiography by Dr. Peter E. Dawson.
While sadly, Dr. Dawson passed away this year, what he taught lives on in all the lives he touched. As a dentist, he mastered the concepts of occlusion, added esthetic components, and then addressed airway challenges in a comprehensive manner. This book is a lesson or a reminder of how we might want to look at what we do now and in the future. Copies can be purchased here.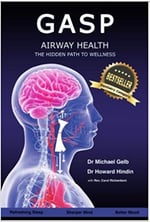 Gasp by Drs. Gelb and Hindin.
A great introductory book for dentists and patients in understanding how airway affects total health. This book is written in everyday language and makes a great learning tool for those new to this subject. I have known doctors that ordered copies for all their staff, and some have the book available in their waiting room. Copies can also be ordered from the whipmix shop site.
In honor of O2 day, Whip Mix will be offering an exclusive discount on our airway products. Watch your email and our social media accounts on October 2nd for more information.
I do not know who wrote this, but one of my favorite quotes is, "Life is not measured by the number of breaths we take, but by the moments that take our breath away." I hope that on O2 day you will be able to take a deep breath, and go make a difference in the lives of others.