Today, Wednesday, April 10th, 2019, is the 100th day of 2019 in the 100th year of operations at Whip Mix. To celebrate, Whip Mix is looking back at its past, and looking forward to its future.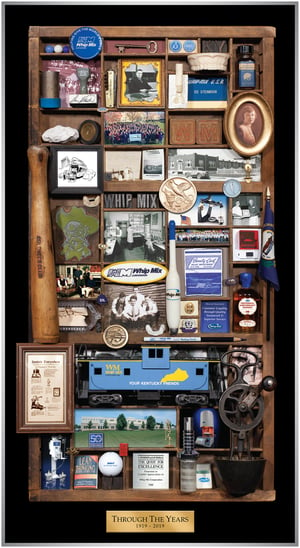 Whip Mix was started in 1919 during a time in the United States when peace and security were uncertain. World War I had just finished, and unrest was settling in throughout the states. Revolutions were rampant in the US and Europe, and a third wave of the Flu Pandemic rocked the country.
After losing his job in the distillery business as a result of Prohibition, Edmund Steinbock joined forces with his brothers and started the Whip Mix Corporation to manufacture and sell the "Whip-Mixer", the egg beater-like instrument that mixed water and his secret gypsum-bonded refractory investment. The combination resulted in a creamy mixture that poured easily, completely enveloped a wax pattern, hardened to a dense and solid form, and burned out easily.
Over the course of the last 100 years, Whip Mix has continued to grow and expand its product line significantly. Over the years, there were spatulators, 100 pound drums of gypsum and Investment materials, articulators, vacuum mixers, and porcelain and burnout furnaces to name a few. With each new advancement in dentistry and technique, Whip Mix was there to support it.
As the company grew so did its reach. Today, Whip Mix has a distribution network with dealers in 81 countries globally. Dentists and dental labs all around the world have welcomed the partnership with Whip Mix and are happy to support a company that continually strives to better the industry.
Although there have been many changes in the dental industry throughout the last 100 years, there is nothing quite like the changes occurring today. Technology is advancing quickly as more products are becoming digital, including 3D Printing, scanning, and milling. Dentists are now also partnering with the medical community to help their patients through the use of sleep bruxism and airway devices.
We can only speculate as to what the future of the industry holds, but with loyalty, passion, integrity, and versatility, Whip Mix will be there every step of the way. Here's to the next 100 days and the next 100 years!