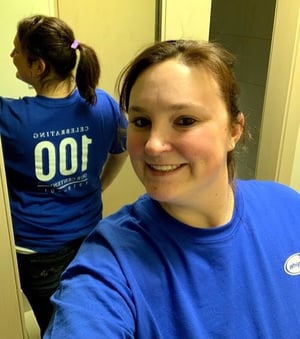 Whip Mix has long been associated with an organization called HubSpot. The innovative company develops software products for inbound marketing and sales. Its products and services provide tools for social media marketing, content management, web analytics and search engine optimization.
Inbound marketing is a strategy that focuses on attracting customers, or leads, via company-created internet content, thereby having potential customers come to the company rather than marketers vying for their attention. Whip Mix's marketing team employs inbound marketing practices using HubSpot every day.
When one of our team members saw that they launched a contest that featured HubSpot thought leaders in the marketing, sales and customer service software space, she decided to enter. Their mission was to have someone create a video explanation of how their company utilizes HubSpot tools to optimize its Inbound philosophies -- someone to inspire and educate others by sharing their HubSpot experience. Chelsey created and submitted her customer video story and won! She will be featured in HubSpot content, and she won a free All-Access pass to INBOUND 2019, their annual meeting in Boston!
In addition to winning, Chelsey has been awarded the Champion User Award for 2018, and Q1 and Q2 of 2019. This award is provided to the top 1,000 most active users out of all the hundreds of thousands of active and engaged HubSpot users.
We're proud of Chelsey, not only for her winning, but for the great work she does every day!