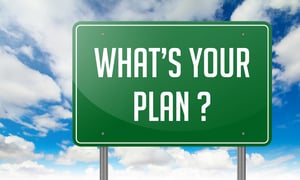 Sometimes as technicians, we find ourselves caught up in the frantic nature of this time of the year. With insurances coming to a close, we generally see an upturn in the number of cases that come to us from the dentist office with shorter return times to fit the year end time lines of doctors and patients.
With all that is going on, we still need to take some time for a review and a plan, even if it is just a simple one. Here are some of the things we should have at our fingertips.
How do my products/services rank by volume and gross profit? Compare the current year's numbers to last year's.
Is there a trend either up or down in a particular product or service? This information helps you to know what we should either eliminate, or concentrate on growing for the next year.
Are you up-to-date on current technological offerings? The 'my Doctors don't do 'X', will harm you at some point, when they do do 'X', unexpectedly. Be on top of the latest technologies and find a way to offer them to your accounts before they ask.
Based on need, what should I consider acquiring in the coming year? Review all of your assets, including Equipment, Materials, Technologies, and Personnel. If you have a 20-year-old Porcelain Furnace, why are you just waiting for it to fail before you plan a replacement? Proactively plan for replacements or additions.
What is your plan to grow your business this next year? What tools will you use to accomplish this growth? Advertising, direct or indirect sales, conventional or inbound marketing, new products, web based information?
Create a plan and Write it Down! We all have great plans in our head that seldom materialize. A written plan, simple or complex, is a plan that you can follow. Review the plan every month throughout the year.
Lastly, think about what is the one thing that you will do better this coming year? All of us can improve on one thing.
Enjoy the close of this year and go confidently into the next. And let us know where Whip Mix can be of assistance in your plans.