I heard a new phrase last weekend – "popcorn button easy". They were referencing the popcorn button on the microwave, and how the timing is preset for making the popcorn. The user puts the bag in the microwave, pushes a button, and Voila - popcorn. This discussion took place at an educational event featuring digital technology designed for the dental office, specifically around the VeriEKO 3D printer.
It wasn't clear how this related to 3D printing until I looked a little deeper into the process of printing. The VeriEKO printer itself has relatively few buttons to push (print, clean vat, settings). The printer is not much bigger than a coffee pot, has a nice-sized build platform, and has proven to be very accurate. Doctors have commented on how they like the touch screen, and the safety lock that holds the door open.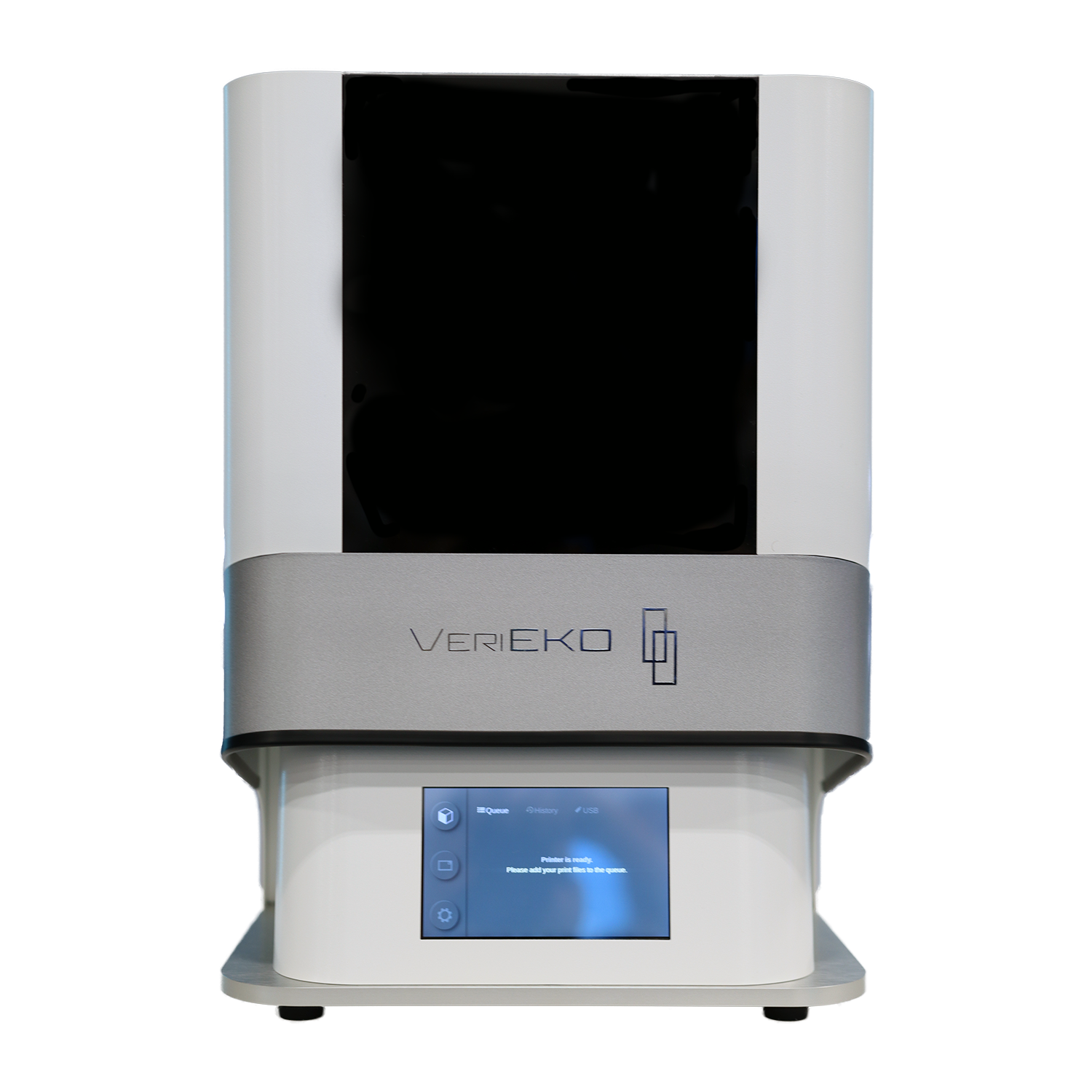 The super-simple printer software (Alpha 3D) with its latest updates is where easy really applies. Once the printer and resin material have been selected, the thickness options and material requirements have already been preset. With a click of a button, the supports are automatically generated for bridge, crown, and splint cases. Arrange your design on the build plate and select "create" to generate the file to be printed.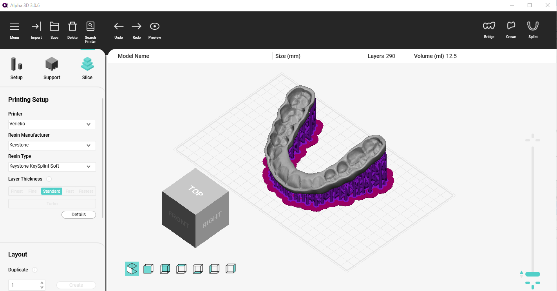 A key consideration when looking at printers is the type of resin materials that have been qualified for the printer. In the case of the VeriEKO printer, materials for study models (various colors), soft splints, surgical guides, custom trays, dentures, castings, and crown and bridge cases have passed stringent testing. More materials are on the horizon.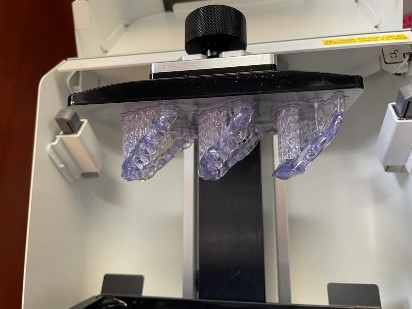 3D Printed splints courtesy of Dr. John Cranham
3D printing has changed the way doctors and labs do business. It has proven to be efficient, effective, and fun. One doctor, when recently ordering more resin, commented "this is addictive!" Another similarity to popcorn.