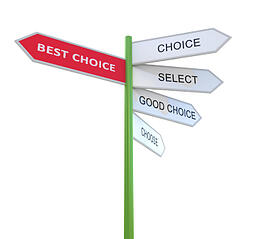 The decision to convert your dental lab from a traditional workflow to a digital workflow can be an exciting and scary one. Making the transition can also open many doors for the small labs. While digital technology helps labs achieve greater efficiency, flexibility and allows for consistent result, it also enables small labs the opportunity to expand their client base and offer new products to new and existing customers.
When deciding which mill, the DWX-4 or DWX-50, is right for you lab, you also need to consider which mill will be a better fit now and in the future. What are your labs goals as you move to a digital workflow? Are you going to want to expand your client base, increase the number of units you mill in a day, or offer custom abutments or screw retained bridges?
Here are 5 questions you should ask yourself before buying a Roland Mill for your lab:
What size restoration would you like to create?

If you think that you will be making single units and small bridges (2-4 units) but will not be doing long spans or bridges, which exceed an arc height distance of 36mm and length of less than 72mm, then you will be able to use the DWX-4. If you would like to have the flexibility of the occasional full arch or ½ arch then you would need the abilities of the puck size for the DWX-50.
Do I want to do custom abutments? We feel that the best option for these intricate parts is the simultaneous 5-axis milling of the DWX-50. Often the tools cannot reach inside diameters without the aid of the 5th position. Also the DWX-50 will support the smaller .6mm and .3mm tools.
Do I want to create screw-retained bridges? Like the custom abutments the requirements of these intricate crowns and bridges require the smaller tools and tighter angles and compensations. The DWX-50 is the answer.

How many units do I plan on milling in a day?

M

any smaller labs will produce less than 7 units per day of full contour single or bridge units. If these are basic crowns or copings the DWX-4 will do. However if you think that you would need to produce up to 20 units or more per day the DWX-50 with its 98mm puck would give you an advantage in time over the DWX-4 and block changes.
Which way should you go
While there is no right or wrong answer - it is important to have a clear picture of where you see your lab going in the future. By asking yourself these 5 questions will certainly give you a better indication of whether the DWX-50 or DWX-4 is right for your lab.

Craig A. Pickett, RG, CDT, is NBC certified in Crown & Bridge with Technologist designation. A 25 year CDT, Craig is currently Technical Support Manager for Whip Mix Corporation.